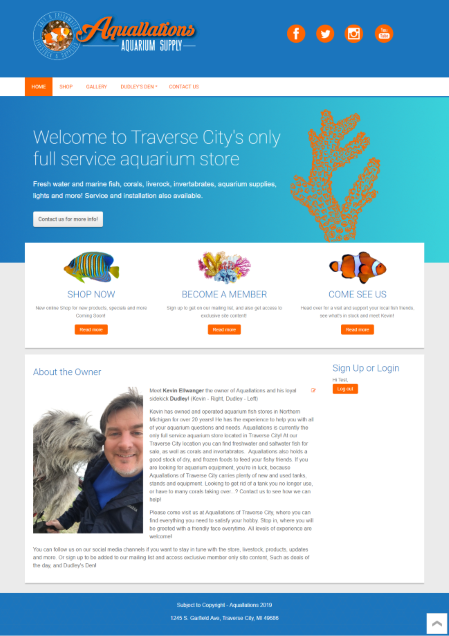 Welcome to our new website!
We are pleased to announce that this website is now up and running.
With email notifications of new stock, specials and a weekly blog, you can be up to date with everything happening at Aquallations.
And coming soon... an on-line store for select specials and items.
Thanks for stopping by!
-Kevin